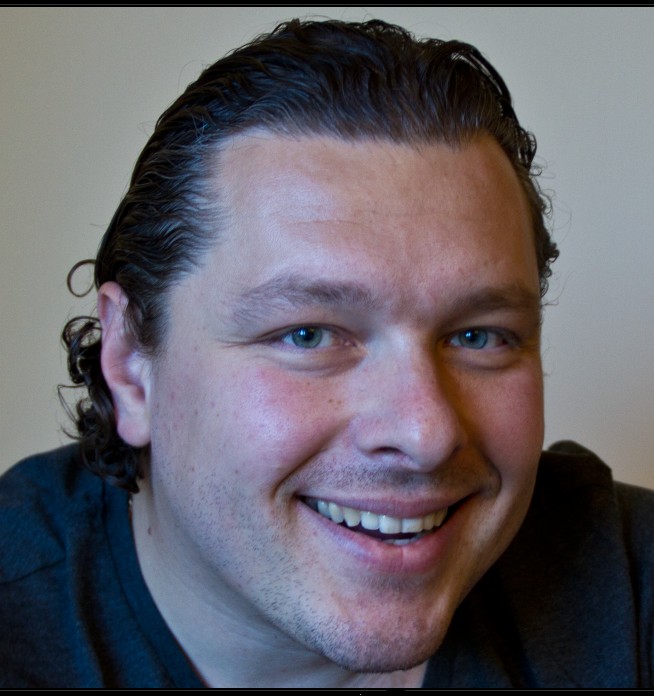 Dear Visitor,


I am a Software Architect. I live in Palo Alto, California - the heart of the Silicon Valley, and I work for Google. If you love software engineering - this is where you got to be!


Through my software engineering career I simply wanted to write great software. I also strived to create a mind-stimulating environment for my team and encourage my partners to think "out of the box". I helped to create a highly demanding, yet fun and exciting atmosphere, where each team member is motivated to learn more and achieve more. This site is a collection of some of the most interesting experiences I had while solving the software engineering problems, and it gives you a glimpse of my mind at work.


Some of this work has led to the solutions so powerful we decided to call them Software Secret Weapons. Not all solutions qualify for this great title.
A solution is a Weapon if it is powerful enough to make or break a software product.
A solution is a Secret if it is non-obvious, elegant and unique.
Many articles on this site might appear unrelated at first glance... They are connected, however, with a single theme – to facilitate the search for Software Secret Weapons! Speaking of weapons, there is a magic one you can hire!
Software Muse
will be of great help to those in need of inspiration...
Here are the phrases I coined and use daily:
thinking is expensive (2003)
boundary of determinism (2012)
micro and macro value (2013)
I don't work alone... My life wouldn't be the same without profound influence and inspiration of:
my mom (for the copper sulfate)
my dad (for saving antique books from the fire)
Sergey S. Berdonosov (for letting me study with the best)
Olga Odintsova (for sharing a life with me)
Alexey Savchenko (for being a life long friend and showing how to live a life to the fullest)
Askar Kuchumov
Martin Newcomb (for teaching me hard work)
Dmitry Blok (for Kruglinski and for helping me become a software engineer)
Alanas Petrauskas (for Canada and for the island)
Alexey Pogrebtsov (for Bézier functions)
Richard Underwood (for the first lessons is software architecture)
Peggy O'Neil (for being a human manager)
Michael Lenaghan (for teaching me strategy, for showing me the way of Lisp and AI)
Wendel Lacombe (for teaching me to work on my career)
Vlad Bilousov (for introducing me to Jesus)
Dmitri Papichev (for mushroom hunting and sincere friendship)
Jason White (for showing me how to fight and win a law suite)
Grant Ritchie (for teaching me corporate and tax law)
Arlen Ritchie (for cognac leather Italian shoes)
Mark Evelyn (for sharing my vision and correcting my words)
Pulat Yunusov (for being a great partner)
Katy Wang (for user interface)
Alexey Kasatkin (for teaching me Java)
Sergey Marin (for naively believing)
Igor Katkov (for being original and difficult to control)
Vitaly Ayzenberg (for being a true friend)
Kate Ayzenberg (for crepes cooking competition and bleach)
Dennis Tito (for showing me that the billionaires are no different from normal people)
Rajesh (Nat) Natarajan (for teaching me leadership and to be patient)
Osama Bedier (for having a green thumb)
Tim Kimmet (for showing me how it's done)
Shahid Khan (for goal setting)
Rene Aeberhard (for being an architect of another kind)
Josh Walker (for accepting me)
Neal Sample (for the Trust Equation)
Joel Yarbrough (for being a 110% Wharton graduate)
Aron Lee (for helping me start things up)
Dmitry Simakov (for choosing your own way)
Angela Lai (for being Googley)
David Butcher (for being RESTful)
Tom Stanis (for teaching me not to ask questions, which have deterministic answers)
Lora Simakova (for the world's best hugs)
and hundreds of others.
I enjoy working with bright people on challenging problems. You can contact me by phone at
(408) 634-6436
, by email at
pavel at vokamis dot com
or using
online form
.
Thank you for stopping by, yours,


Pavel Simakov, Ph.D.